Last Thursday, July 23rd, my course mates and I organized a paintball tournament just for fun. when i first heard that we are going to play paintball, my first thought is that
JoongBo
had the experience of playing paintball during their fake marriage and i really want to feel the experience of playing paintball just like them... and u know what? i got my WISH!!! ^^
the tournament was a success and everyone had a good time playing together. but at first, not everything is nice and exciting...
after hearing the instructions by the referee, i was really, i mean REALLY scared...
who wouldn't if the game is going to be dangerous (without proper safety gear)!!
can u imagine your eye ball blows up if the bullet hits u at a close range?!! and you can get bruises all over your body if you are covering your body properly!! huhuu...
i was really scared and i also quit playing becuz i dont want to get hurt...
but, the instructor mention that the game will be fun if we obey all the rules and regulations of the game. as long as we dont brake the rules, we are cool...
after thinking for a while, i decided to play becuz of my interest towards JoongBo and i really want to feel the experience they had when they played paintball...
so... there i am playing the game and thankfully i went back without bruises but i still got shot n i did feel the pain of being shot... (really, it's painful!!!)
here is some of the pictures that i took during the game... ^^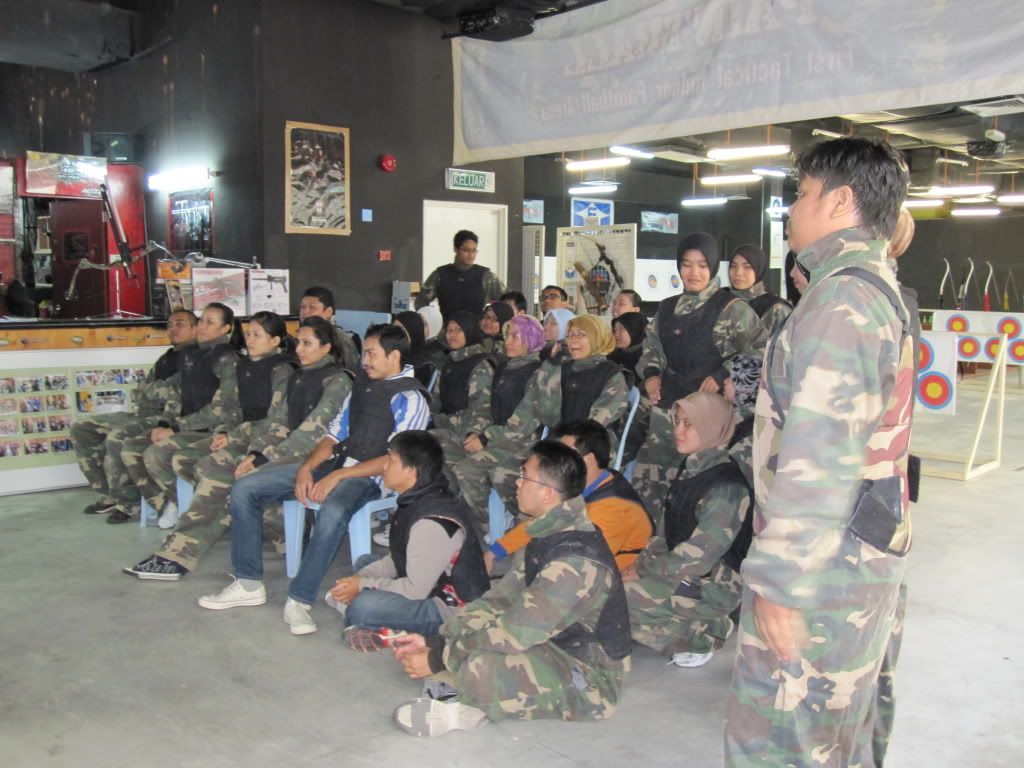 the time when i realize the PAIN... hiks